Technology Transfer Licensor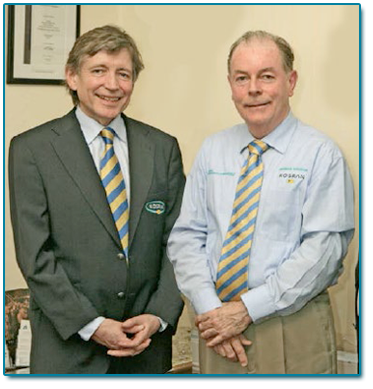 Nobody wants the current loss of life and serious injuries on UK and global construction sites to continue
- Everyone wants a solution.
 
This may present a challenge for some companies.
 
Lucy Gaffney CEO of Communicorp recently said:
 
"Daring to innovate, create change and stay relevant is what separates good companies from brilliant companies"
 
Kosran now needs some brilliant early adopter industry companys' to embrace our available technology offer.
Professor Thomas Brazil MIEEE Chief Technical Officer & Patrick Sheeran MRICS are supported by their long standing Irish Engineering Partner, a progressive automotive research, development and productionisation company, who work with market leaders across the globe.
Patrick Sheeran is a graduate of Blackrock College and the Dublin Institute of Technology. He is a Chartered Surveyor with a long history of entrepreneurship and innovation, for taking new 'fit for purpose' meaningful engineering systems that save life and limbs, and protect property and enhance profitability to market.
To contact Patrick Sheeran directly Call Dublin, Ireland 00353 86 2343 666
E: patricksheeran@kosran.com