Now supporting large
global hire companies
in Europe Middle East
& Africa E.M.E.A.
Mr. Patrick Sheeran
Kosran ECV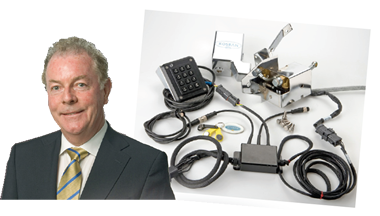 Kosran secures plant...
forever
Features & Benefits
We have a complete product range offering for each sector security | safety | asset management or we can supply one integrated electro-mechanical system which is proven to beat plant theft; stops un-authorised machine use; and you control your machines by remote control sms text or PC globally plus free machine ID registration.
We have no competitor!
Kosran will get you more business.
SECURITY | SAFETY | IN CONTROL